No Smokehaus Without Fryer
TLDR: Not good, try these instead:
Burger Joint: An irresponsible number of fillings and available on Deliveroo. Review here
Three Brothers: Ridiculous £5 lunch meal deal. Have never had a bad burger there (secret tip: the side of chilli cheese fries is large enough to be had as a main meal at £5.75) Review from Bristol Eating Adventures
Chomp: £10 classic burger deal includes fries and coleslaw (secret off menu tip: add a second patty for £2) Review from Bristol Bites
Grillstock: Real slow cooked meat. Yes you pay a little extra, but it's authentic as fuck. Review
Meatliquor: Yes it's a chain, but it's consistently good, there are beers from Moor and they are open til 1 am on weekends. Review
Now that's settled, here's Smokehaus verdict provided by Will of Filthy Grub.
Smokhaus is the restaurant equivalent of the England football team. All the individual components are there. Big names, equally as large price tags. Great anticipation. But ultimately, falling short. By some way.
I was sent to the soft launch after SL Editor Dan proclaimed "Will knows his meat". I do. I consider meats to be some of my closest friends.
The venue has an odd decor, a confused identity between a sports bar and Wetherspoons. A smattering of graffiti fills any cultural gaps, because graffiti is still cool until Banksy says otherwise. I'm not here to look at the walls though; if I was I'd visit Steak of the Art (the Spain of steak restaurants, in this tenuous but very deliberate analogy – if you were asking).
We ordered a round of drinks and had the menu explained to us. There was some confusion and we had a few drinks orders go wrong – understandable teething issues for a new venture.
When it came to ordering food, I decided on chicken wings and the New Orleans burger, although for some reason we had to order our starters and mains separately. Maybe to relieve pressure on the kitchen.
The starters arrived and we shared them around the table, the wings were permissible. The nachos however were covered with a cold, powdery, cheese sauce that had a gritty texture. I don't even know how that's achievable with a dairy product.
Needless to say I was now regretting ordering the cheesy fries with my burger.
When the mains arrived they were lukewarm at best and my bun was already starting to give up on me (like Jack Wilshere gives up on going for any ball in the latter stages of games). The New Orleans consisted of a patty, beef brisket, swiss cheese, dirty sauce and pickles. The brisket was the only thing that was half decent about the whole package (Theo Walcott the burger then, his pace – the brisket).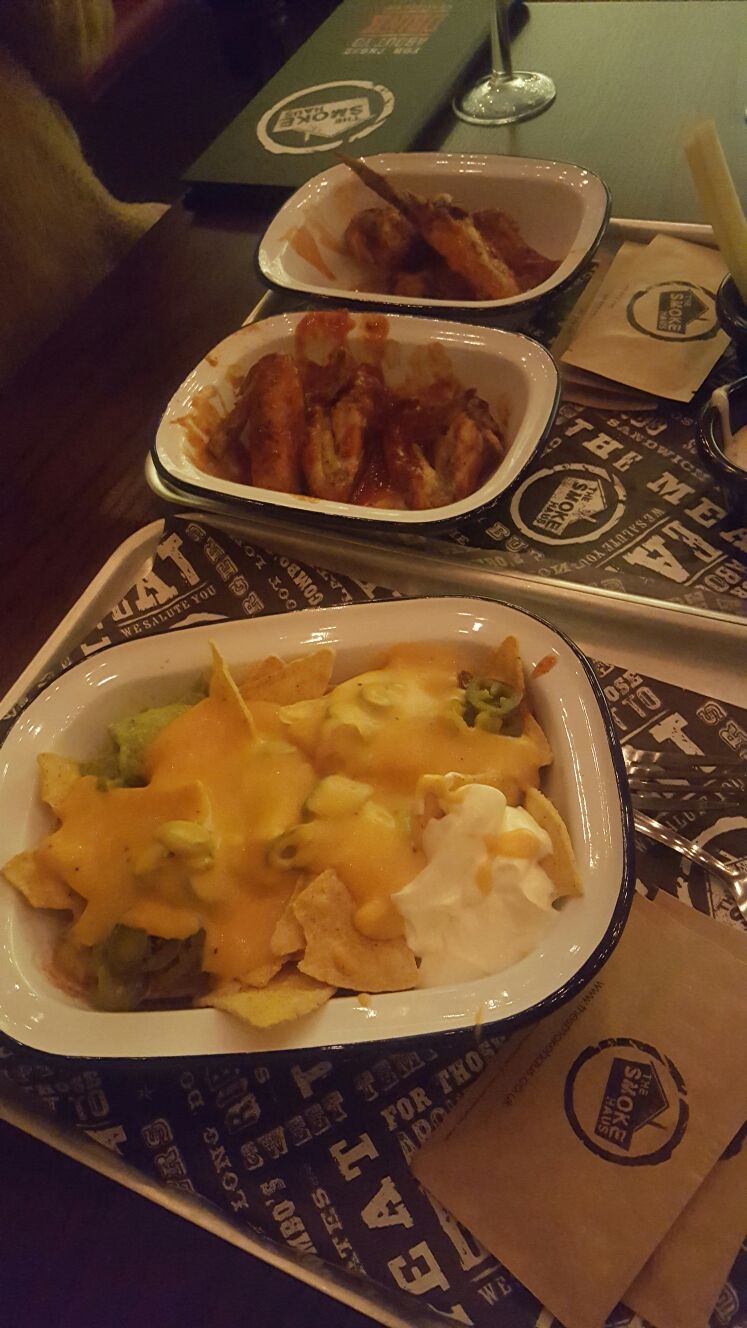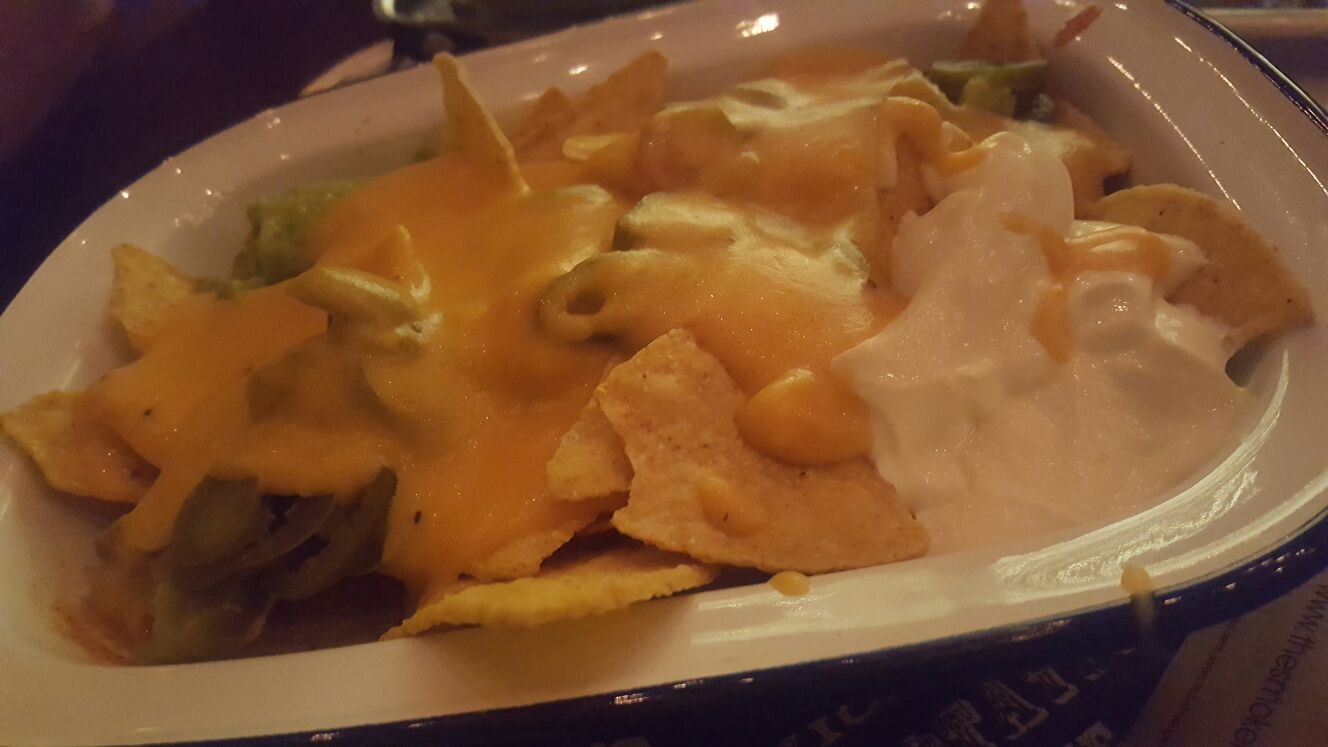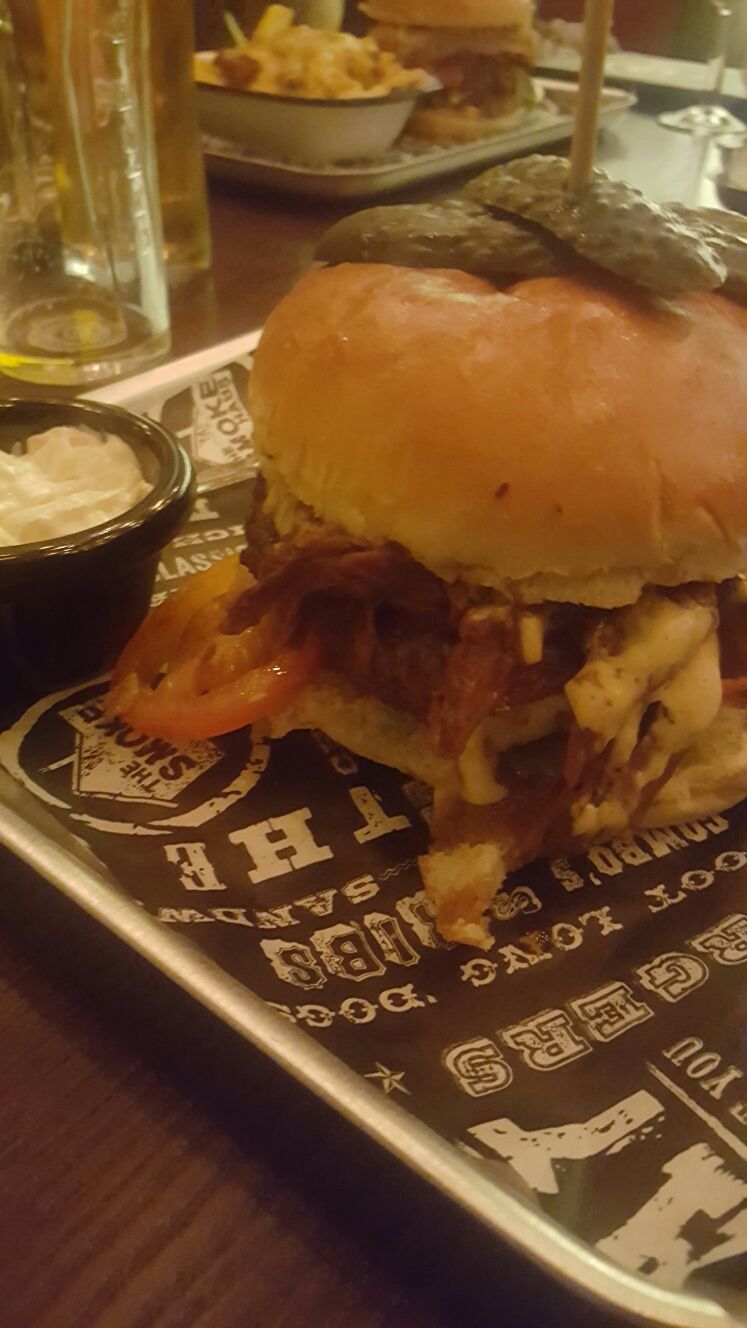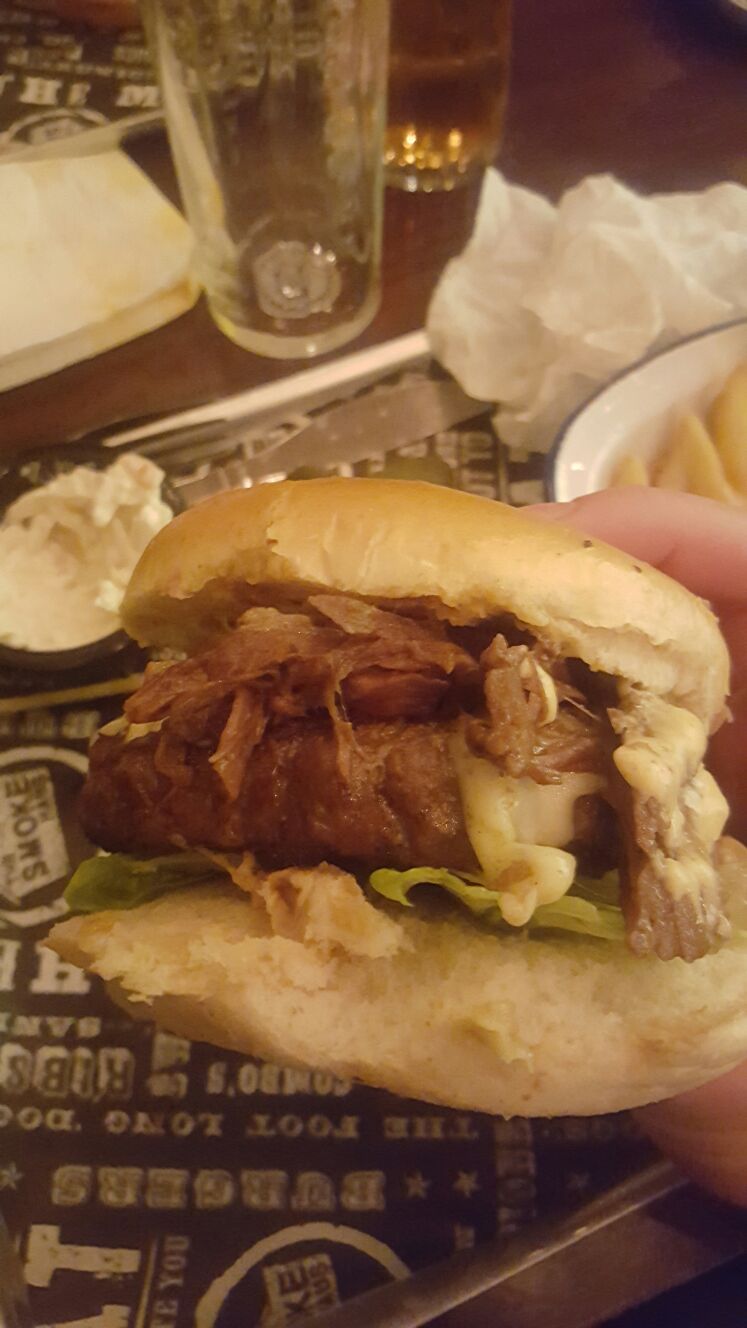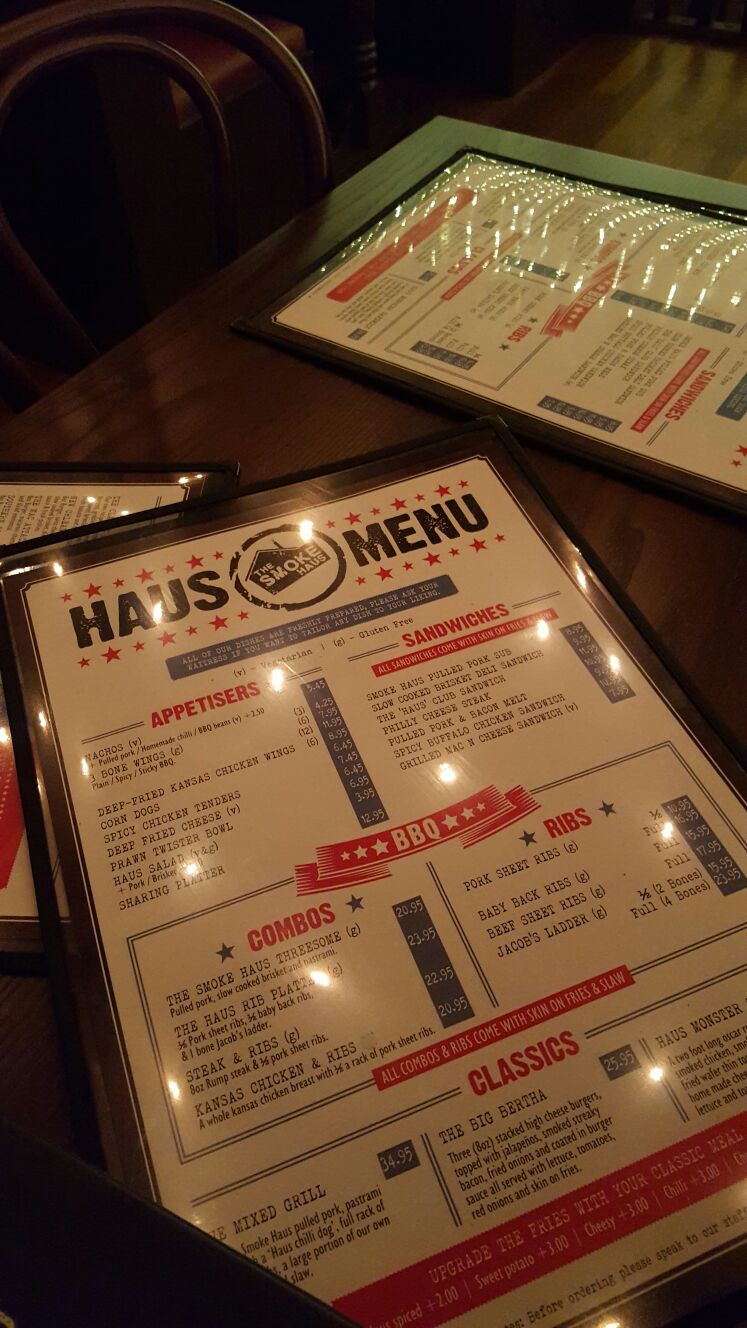 Thoughts around the table were all of the same feeling – disappointment, with no one finishing their meals which, considering the company is pretty unheard of. The mac and cheese on The Mac Attack brought shame upon the house (or 'haus' I should say) . It was a similar story for the ribs which were dry and bland - frankly I'd rather eat my own ribs.
Overall it just lacked flavour and quality it all felt and tasted a bit cheap and processed and for the prices on the menu I would've expected much better quality – £18 for a burger in Bristol is unheard of. Smokehaus now has a big mountain to climb to qualify for the next round.