5 BMX Riders not to miss at NASS 2016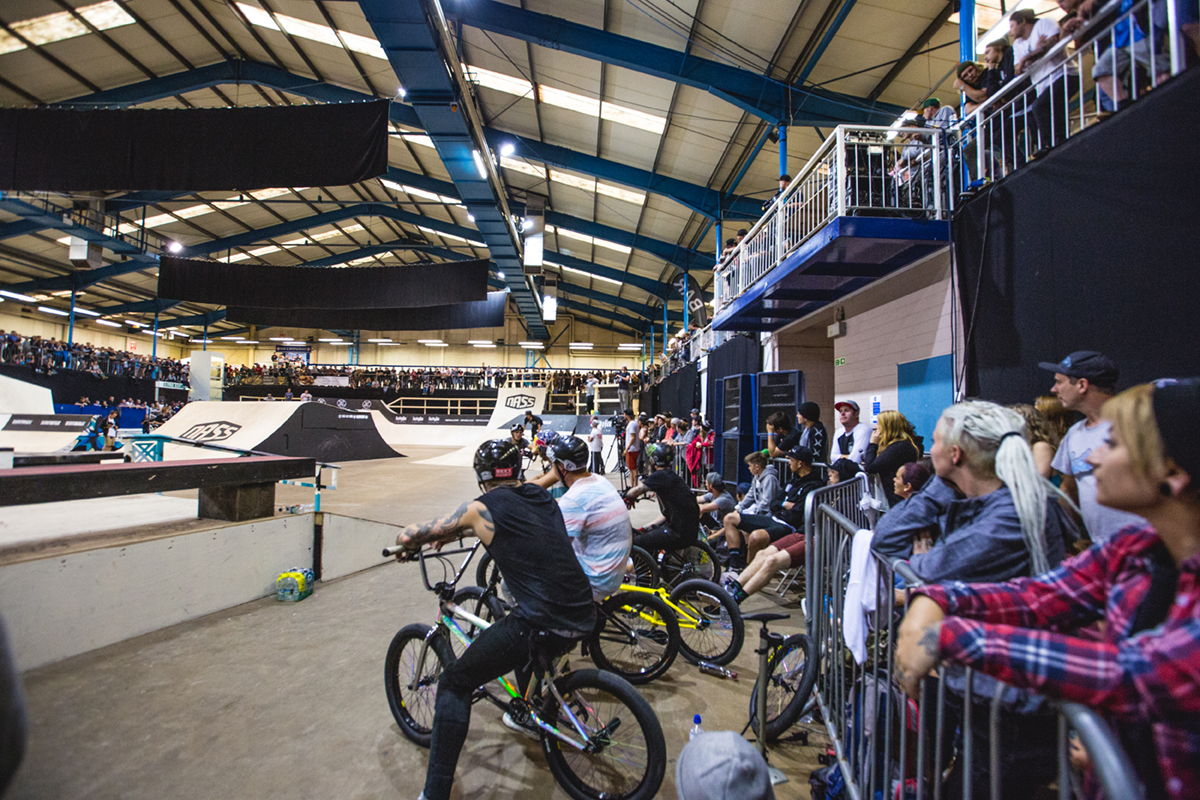 So this year, me and a few friends are lucky enough to have tickets to NASS Festival 2016. I've been a few times in the past, circa 2010. A time when riding brakeless and having the widest bars possible was the hip new thing to be doing. As a festival it's never failed to blow me away, so I am most definitely psyched to be attending this year, and with such an outstanding line-up of athletes on the roster!
So let's get to it, a long list of the very best reasons to go to NASS (with some slight bias towards BMX park...ok it's entirely BMX park)
Pat Casey
Having been on the contest scene since he was 16, and being the champion of several first-time tricks (the insane decade backflip), Casey is without doubt a big crowd pleaser. With both silver and bronze X Games medals under his belt, he is certainly not one to miss.
Alex Coleborn
Part of the Total BMX team (alongside Mark Webb), Coleborn is an utter pleasure to watch ride. Consistently delivering hard hitting tricks with a mind boggling level of tech (and any flair to deck combo you could imagine). His Total BMX presents video is totally worth checking out (the gap at 1:50 is ridiculous)
Mark Webb
Hailed as one of the best BMX riders in the world (I don't even care who said that, it's true). Mark (Webbie) Webb was always one of my inspirations as a young rider. It's worth noting he also comes with an inspiring story of an incredible comeback following a serious knee injury back in 2013. Webb is one of the many riders these days who have taken to instagram to provide their fans with a constant feed of new tricks, and a chance to get a glimpse into the life of a pro BMX rider. Also worth a follow if you're into your drifting. Very much back on the Bike now there's no hiding the fact that he's not lost his touch.
Logan Martin
This years Austin X-Games silver medalist Logan Martin is without a doubt the one to watch! An incredible park rider who can throw down a quad whip as if it's nothing. If you're a fan of flip combos then get your instagram out right now and give this man a follow: https://www.instagram.com/loganmartinbmx
Not only does he always go big, but demonstrates one of the smoothest riding styles to come out of BMX since Chase Hawk (and that's a big claim).
Daniel Dhers
Dhers is one of the most respected names in BMX. He opened the Daniel Dhers Action Sports Complex back in 2014, and since then has received over 7000 riders to share the ramps and give them the opportunity to be a part of the largest family oriented, year round, skating and biking learning/training facilities in the world.
Oh, and he has 5 X-Games gold medals…